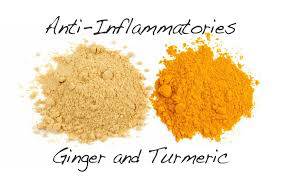 Age gracefully. In the natural skin-care industry, many theories arise behind what methods decrease the aging process. Non-traditional methods have increased their presence in mainstream methods. Many require trying, altering and experimentation to find the right combination.
According to Ayurveda practices, Vayasthapana is an anti-aging theory and herbal formula. There are many non-traditional approaches to anti-aging. Vayasthapana translates to "maintaining youthfulness". It's a combination of several herbs. One in particular, Gotu Kola, is said to have a long-term effect on the aging process. It's said to enhance collagen synthesis. More collagen means the lesser appearance of wrinkles. This herb can be taken in a supplement form or steeped in warm water.
Locate Twachya herbs:
Twachya herbs Support skin moisture. Gotu Kola, Silk Cotton Tree, Costus, and Rose comprise this herbal combination. As a whole, these herbs can be found as a supplement or specialty made by an acupuncturist or herbalist. Grapefruit is a natural fruit packed with Vitamin A, C and E. Consider taking these supplements with a glass of grapefruit (unsweetened).
Increase herbs in the ginger family:
Ginger is potent but holds very powerful anti-aging remedies. The herbs of the ginger family are rich in anti-oxidative ingredients. Ginger helps increase blood flow, which can naturally reduce the signs of aging. On a cellular level, ginger is said to reduce inflammation. On a topical level, ginger can increase mood and stabilize energy when taken on a regular basis. Ginger comes in many forms. Try as an herbal tea or supplement. Follow the instructions as provided for any herbal supplement.
Increase Turmeric rhizomes intake:
Turmeric. Turmeric is the magic word these days. It's mustard color is vibrant and standards out among traditional Indian spices. Turmeric rhizomes  come in the form of curcumin, curcuminoids and tetrahydrocurcuminoids possess. Each hold anti-inflammatory properties. The taste is bitter and potent. Oxidative damage is said to be a prime component in the aging process. Increasing turmeric intake reacts with what are known as 'free radical' compounds.
Add Ashwaganda:
Ashwaganda has its roots in non-traditional Indian medicine. It's in the same family as the tomato, although it tastes vastly different.  It comes in many forms. It's most commonly taken in a capsule. Ashwaganda can be found in a sticky paste and added to teas and other warm drinks. It's known to increase thyroid levels and serve as a restorative herb to slow the aging process. Increasing thyroid levels can decrease the aging process. It provides the added benefit of preventing sluggishness, which can lead to increased moods and energy. As a routine, it can be ingested in powder form in a glass of warm milk before bed.
Warm water sips:
https://edenssemilla.com/wp-content/uploads/2017/01/Ginger_Tumeric.png
179
282
edenmaster
https://edenssemilla.com/wp-content/uploads/2016/10/edens-logo.png
edenmaster
2017-01-27 11:04:35
2017-01-27 11:08:40
Natural Anti-Aging Ingredients