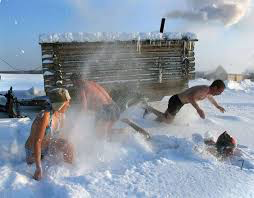 Winter is here in its full and bold colors. It's a time to replenish and relax as the darker months cloud the skies. A winter care routine moisturizes from the inside out to create a routine that flows to the rhythm of your body. Try these four winter care routine tips as we near the middle of winter.
Give yourself a massage
Yes, it's possible! Treat yourself to a massage this winter. Lymphatic massages are designed to target the natural draining of the lymphs. The lymph nodes are small nodes found throughout the body. They provide drainage of waste throughout the body. Keeping lymph nodes properly drained and free of toxins supports are healthy immune system and drainage in your system. There are a variety of oils that would increase lymphatic flow. Dr. Doulliard's lymphatic massage oil is an affordable option that also tailors to rejuvenation of the lymph nodes. It can be applied directly, using a circular motion to increase flow. Or, during a bath, massage the oil into the lymphatic areas while soaking. Ensure a moderate pressure is placed above the pelvic area or under the armpits.
Care for your feet
You walk on them everyday and can neglect them at night. Moisturize for the entire night with a combination of shea butter lotion and socks. For a warm foot bath, combine epsom salt and 5-10 drops of tea tree oil into a pedicure bath or tub. Soak for 20-25 minutes. Repeat every few days to ensure proper cleansing and release of toxins. Throughout the duration of the soak, massage between the big toe and second toe in small, regular circles to increase blood flow and drainage. Remember, your feet work hard during the day. Reward their hard work!
Mix together a face mask
The wonderful part of all natural is there are few items that cannot be mixed to create a cleansing face mask. Using garbanzo bean flour as a base, combine yogurt and aloe vera together in a bowl. Using garbanzo bean flour, mix together with water, a teaspoon of honey and a pinch of salt. Mix together to create a paste. Apply to the skin for 10-15 minutes and wash thoroughly with warm water. Use the same garbanzo bean flour mixture 3-4 times a week for 2 weeks.
Practice a new breathing technique
Pranayama is a method of breathing that lends itself to 4 questions:
What does your breathing feel like?
What does your breathing sound like?
Does your chest compress as you breathe in?
How does it feel when you release a breath?
When the seasons change, it's important to pay attention to your body. It will change with the seasons and reflect the drier air outdoors. Take care. Learning a breathing technique increases oxygen flow to the brain and cleanses the body from the brain and throughout.
Kapalabhati consists of alternating short and explosive exhales. To practice, breathe and inhale for 3 seconds. As you exhale, release the contracted inner core with a heavy and explosive exhale. Repeat these steps and breaths several times. Practice breathing throughout the work day, taking frequent 15 minute breaks.
Establish a winter care routine that lasts until the start of spring. Care, rejuvenate and warm.
https://edenssemilla.com/wp-content/uploads/2017/01/winter_care.png
198
254
edenmaster
https://edenssemilla.com/wp-content/uploads/2016/10/edens-logo.png
edenmaster
2017-01-31 17:29:07
2017-01-31 17:29:07
Winter Care Routine