Originally posted HERE by Boxnip
I have been using Eden's Semilla 100% Organic Jojoba oil for just short of two weeks now and I have found it very beneficial to my skin, nails and hair. I am already using Eden's Semilla Rosehip Oil which I adore, so I was very excited to purchase the Jojoba Oil.
The oil itself is cold pressed, helping to retain all those fantastic natural ingredients. It's just full of nothing but goodness.
The oil comes in a sturdy glass bottle which holds 60ml and is packaged in a nice looking box. You have the option of keeping the stopper in the bottle that it comes with, or changing it over for the dropper that is also included too. It's whatever suits you best really. I opted to put in the dropper as I just find it a lot more convenient to use and measure out drops with.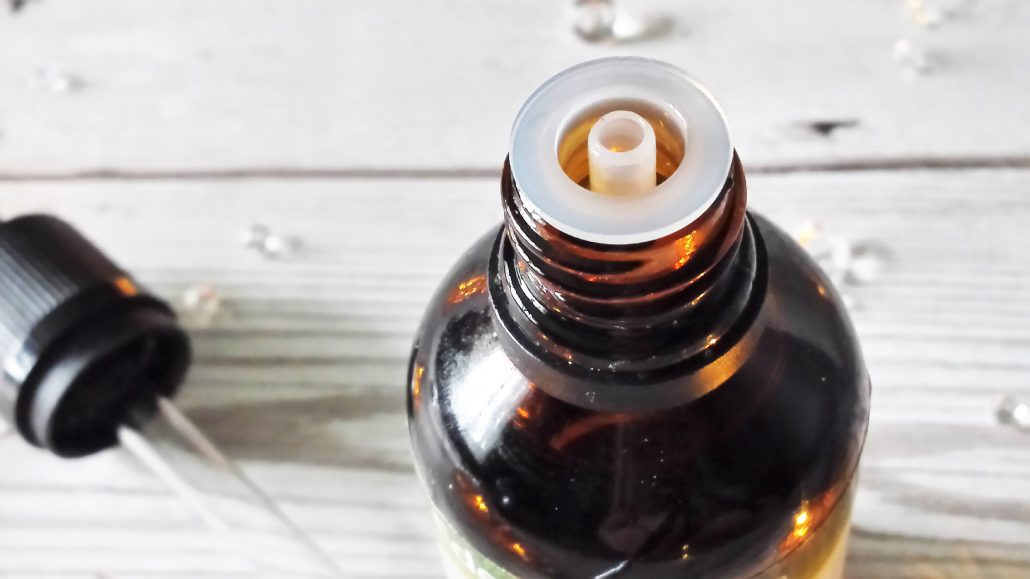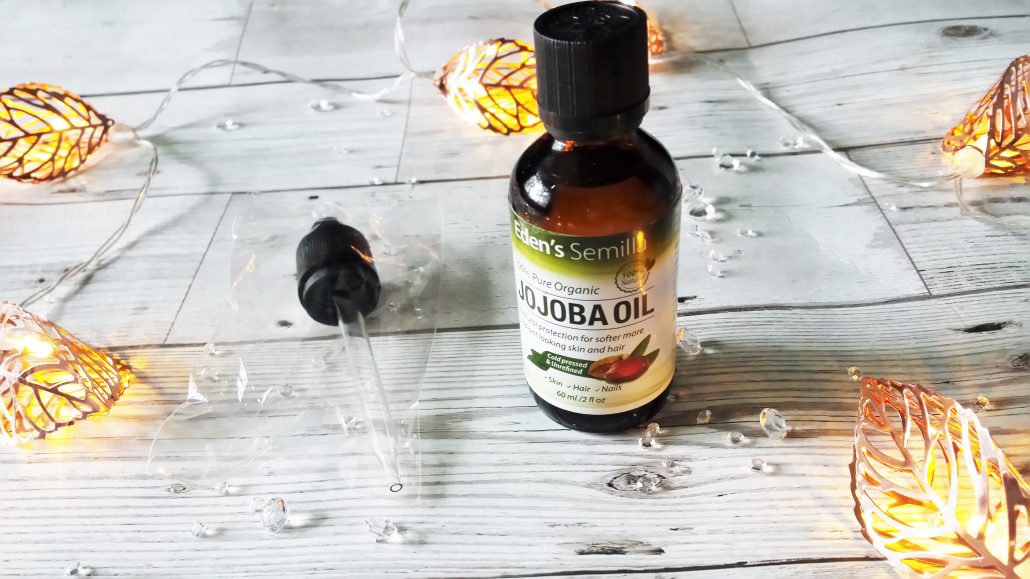 I have been using 3 drops of this every night as a facial oil and have found it has calmed the redness & dryness that I usually have on my cheekbones, which often get irritated and red from products and the area gets very dry and flaky. The Jojoba oil has made a significant improvement and my skin feels so much softer and I have noticed that my skin no longer flakes in those areas either.
This is a 100% Natural Organic Jojoba oil, so you know you are putting the best quality oil onto your skin. It absorbs into the skin easily and quickly and it doesn't leave your skin feeling greasy or oily after applying; just lovely and soft. It's rich in Vitamin E and antioxidant which helps to repair damaged skin cells. I have some faint scarring from old breakouts and this has helped to fade them somewhat and has just made my skin tone overall more even. My skin also feels plumper and rejuvenated the following morning.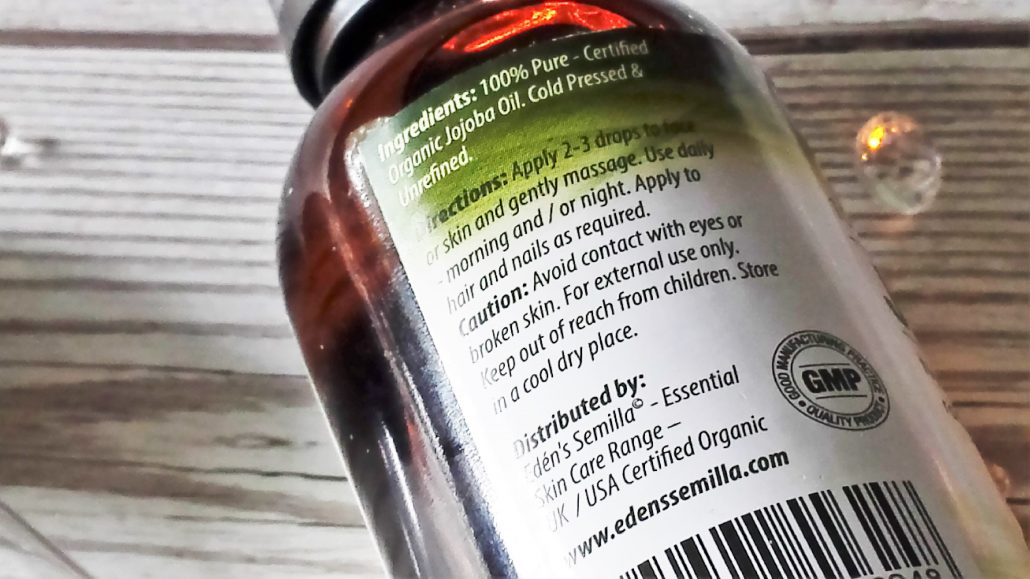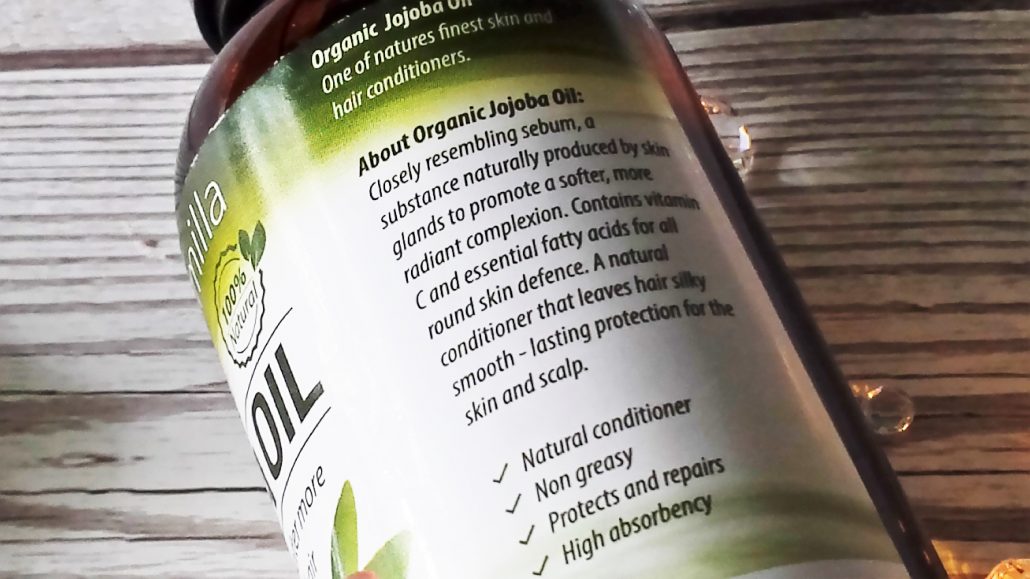 I have also used the Jojoba oil on my nails, putting one or two drops onto the tops of my fingers, then massaging into the nails, and nail bed until absorbed. My nails have been quite brittle and breaking a lot lately because they are quite weak. This oil has definitely made them feel and look a whole lot healthier, not to mention my hands feel really soft too!
It's also great for your hair and this oil is no exception. Jojoba oil is the only oil whose structure is similar to sebum, the oil that the scalp naturally produces, therefore it doesn't mess with the natural balance when applied to the scalp.
I recently had a beachwave perm and as I also colour my hair it is now quite dry on the ends. This oil is great to bring back shine and smoothness, rehydrating my damaged hair. Using this makes me hair feel really soft, and shiny.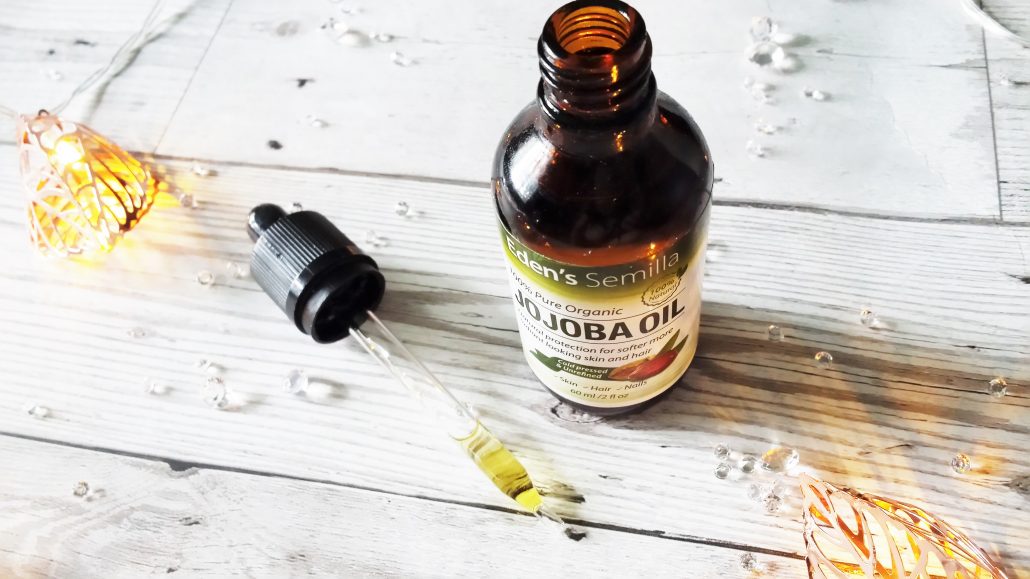 The oil does have a scent but it's not very strong; it's a really pleasant fragrance. It's such a great buy because the oil has more than one use with lots of fantastic benefits. You can also use Jojoba oil as a base/carrier oil too. It really is a great oil to have.
I have dry and sensitive skin and this oil suited it really well. I have experienced no negative reactions using this product, such as tingling, burning, itching or redness. I would say all skin types could use this oil.
https://edenssemilla.com/wp-content/uploads/2016/11/EDENSBOXNIP1-e1477974504369.jpg
938
1750
Sharni
https://edenssemilla.com/wp-content/uploads/2016/10/edens-logo.png
Sharni
2016-10-16 04:28:50
2017-01-12 16:32:48
100% Natural Organic Jojoba Oil: Boxnip